#5 Venture capital, startups and founders in the northeast of the UK with Northstar Ventures
This blog stems from a conversation held with two venture capitalists from Northstar Ventures. A VC firm providing early-stage funding to entrepreneurs with big ideas in the northeast of the UK.
The conversation
I had the fantastic opportunity to speak to two Venture Capitalists from Northstar Ventures about the ideas and motives behind this blog. The opportunity arose through the Future VC program that I was involved with over the past 2-months.
Future VC is a program that looks to increase diversity within the venture capital industry and the two representatives from Northstar presented during a talk titled "Ecosystems across the UK and world". This talk was probably one of my favourite masterclasses during the Future VC program and played a big part in deciding to write this blog as it was some of the first validation I got that this idea is essential! To check out my Future VC summary, use this link.
In the two conversations, we covered student investment funds (such as Creator Fund), some of Northstars' portfolio companies, the northeast ecosystem, three recommendations for young people interested in working at Northstar and three tips for young entrepreneurs looking to start a business.
So if you're interested in VC or the opinions/thoughts of two amazing venture capitalists about young entrepreneurship and gateways into VC/startups, then carry on reading! And as usual, if you're reading this online and haven't subscribed, please do so below!
Northstar Ventures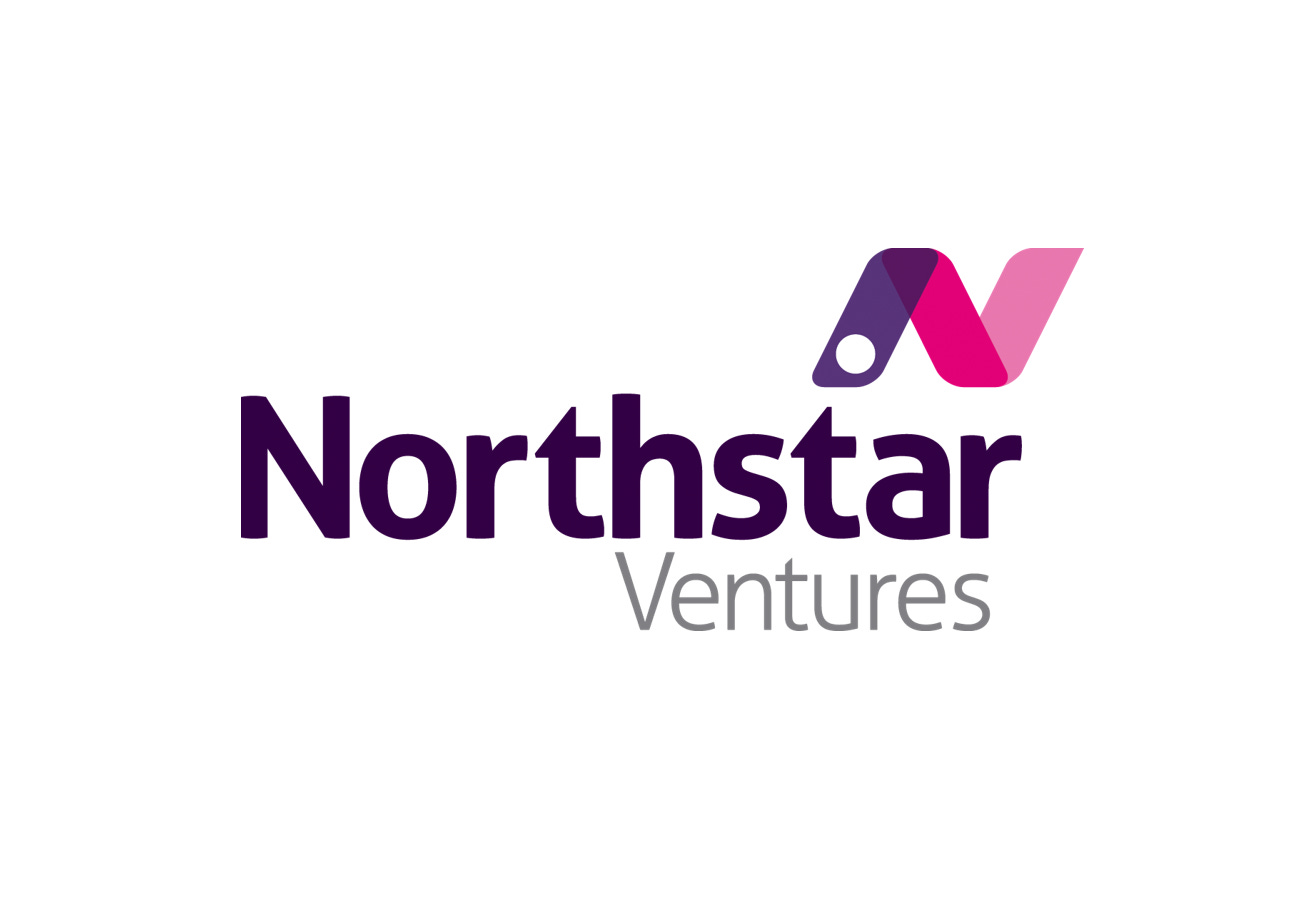 Northstar Ventures provides early-stage venture capital and impact investments to entrepreneurs with big ideas from a range of backgrounds. They are one of the few Northern VC firms and are based in the Northeast, predominantly hiring graduates from 4 northern universities (Northumbria, Newcastle, Durham and The University of Sunderland).
With the north of the UK traditionally known for its heavy industry, there has been a shift away from this in the past decades, and Northstar has been leading the way, supporting regional entrepreneurs with global ambitions since 2004. They are currently managing the North East Innovation Fund, supported by the European Regional Development Fund which will be invested in 600 companies primarily focussing on low carbon technologies and University spin-outs and general SaaS in the Northeast.
Four of the funds and programmes they currently offer include The North East Social Investment Fund, North East Innovation Fund, North East Angel R&D programme and the Healthy Ageing R&D grant programme. Northstar is using these to build a local ecosystem with a national presence, and through PROTO: The Emerging Technology Centre, and their accelerator programmes (Ignite, Auxin & Generator, OREC, Durham City Incubator etc.) are at the forefront of innovation in the Northeast.
One thing I noticed with Northstar is how approachable they are; all of the team have their contact information easily accessible and welcome any founder who wants to speak to them. There are already many barriers for a founder, especially in the north, and Northstar does their best to overcome these through a genuinely approachable and welcoming culture which I will cover below!
The Team
As a team, Northstar has one of the most diverse ranges of professionals you will see at a VC firm and have been a driver for D&I in the UK and Northeast since they were founded in 2004.
The team is made up of 14 professionals, 8 of which are women, which to me, makes it extremely clear that diversity isn't a box-ticking exercise for them and speaking to the team highlighted that to them raw talent, curiosity and intuition is what makes it… This isn't a dig at other firms btw; it's just my opinion based upon what I have seen across various industries.
I think because of the team's openness, many of the barriers to getting into VC that you find in London are broken down. London VCs are opaque by design which is a significant barrier for diversity. In contrast, Northstar encourages entrepreneurs (and therefore, those who want to work in VC) to reach out, which means it is easier to find the hiring door when it's open.
Ian Richards
Ian is a director at Northstar, which requires him to oversee the investment team and lead on company exit strategies. Having over 20 years' international experience in venture capital and private equity and being born in the Northeast, Ian was a perfect VC to speak to on this blog, and his passion for innovation in the region was clear to see.
Khadija Ashfaq
Khadija is an investment manager at Northstar Ventures, who joined in 2018 after graduating from York University where she studied Economics. One of the many interesting things about Khadija was that while at university she championed the Griff Investment Fund (a student-led fund), which I asked about and have summarised below!
Before I dive into the Q&A, I'd like to, first of all, thank Khadija and Ian for taking the time to jump on a call with me, and I wish them all the best for the future!
Q&A
Benefits of a student-led fund
Khadija highlighted that for any student looking to get experience in a student-led fund, it is essential to make sure that the fund is spending real capital. Griff Investment Fund at York University allocated a 5-figure fund and allowed the students to make and lose real money; which is a much more valuable learning opportunity. Otherwise, you may as well be managing a dummy Trading 212 account with your mates for all extensive purposes.
So if you're thinking of doing something at university to gain experience, make sure there is real capital involved like there is in the Griff Investment Fund. In this case, successful managers got to intern at the supporter of the fund's (Paul Griffiths) investment firm.
Exciting, high-potential Northstar portfolio companies
NOTE: The companies mentioned by Ian and Khadija are just SOME of the fantastic companies in Northstar's's portfolio, and the duo could have gone on to cover all of their companies, but I limited their response due to time constraints.
Ian's thoughts
ZeroLight was brought up as one of these companies, a firm that is helping the automotive industry change how its sales & marketing works through cloud-based 3D visualisation.
Through offering product-configuration and content-production solutions that enhance every stage of the car-buying journey, ZeroLight provides a competitive advantage for clients by maximising speed to market, driving higher specification sales, and lowering content-production costs.
I probably would have done a piece on ZeroLight had Ian or Khadija not of mentioned it, as I noticed when looking for my car that automotive marketing seems so "same same", and it's great to see an influential innovator in this space.
Another company mentioned was Refract whos software transcribes sales calls and breaks them down into coachable moments, allowing for better training and eventual sales conversions at a firm. Ever wondered what happens after you hear a message saying "your call may be monitored for training and quality purposes"? Well, Refract turn this recording into training which improves future customer experience.
Khadija's thoughts
One of Khadija's's picks was AMLo Biosciences which provides a prognostic test for early AJCC Stage I and Stage II melanoma (types of skin cancer) to better identify patients true risk of disease progression. Those patients who are genuinely at low-risk of disease spread can be provided reassurance and better-informed follow up care, while those identified at risk of metastasis are enabled to receive timely treatment.
I wrote about in my Google for Startups Showcase Blog the potential for heathtech startups and AMLo is yet another example of a startup doing amazing things in this space.
IO Technologies was also mentioned by Khadija (and this is a personal favourite of mine), IOTech are building a hardware-agnostic edge management platform for interoperability in the industrial internet-of-things. They are building a software platform that will allow devices and things (sensors, gateways, controllers, actuators, etc) deployed at the edge (i.e. not in the cloud) to talk to each other easily and securely. E.g. without IOTech's product its more difficult to get a Honeywell sensor to talk to a Dell gateway – not impossible – but IOTech will make it a whole lot easier via a common edge deployment and management platform
Three tips for someone who wants to work at Northstar
Ian's Tips
They hire people that have an interest in what Northstar do: Be genuinely interested in their vision and be able to prove that interest.

Master your communication skills: Coms are vital in most aspects of life, but Northstar value this higher than most.

Learn how to take concepts in quickly: Northstar has to be fast-paced otherwise they lose credibility.
Khadija's Tips
Network: Constantly try to engage with people already in the industry (LinkedIn is a must)

Continually learn about trends and emerging markets: Listen to podcasts, read books and even start a blog to develop this

Become an expert in a specific market/area (I.e. find a niche): Learn a lot about a topic that you have a passion for!
Three tips for a young entrepreneur looking to found/work at a startup
Ian's Tips
Be part of a founding team: Ian believes a team, rather than an individual founder, will usually be more successful.

Be fully aware of the marketplace: Know yourself, your competitors and market more than anybody else!

Know how you will get your first customer: have the complete lifecycle mapped out of how you will acquire and retain your first customer.
Khadija's Tips
Surround yourself with a team and advisors that have a complementary skillset: You are your average of your five closest people, and your co-founders will be included in that, furthermore, a founder-VC relationship lasts longer than most marriages!

Understand your market: You're most likely going wrong if you don't know more than anybody about your market.

Be adaptable and not scared to pivot: Startups are volatile and constantly changing, so be prepared for a bumpy ride
My thoughts
I don't think it's a coincidence that Northstar is one of the most well-known and high performing funds outside of London while also being probably the most open and welcoming firm I have met so far. Entrepreneurs face so many barriers when starting their own company and being able to contact experts to just get their advice is invaluable.
This openness means that excellent founders and startups are less likely to slip through the net. While I believe genuinely high potential businesses will find their way regardless, it certainly helps them (especially in the north of the UK) to have a firm like Northstar.
Endnote
If you would like to hear/listen more about my thoughts and any of the above topics, please subscribe using the link below and/or follow me on Twitter, LinkedIn and YouTube!
And finally a massive thank you to the Northstar Ventures team for taking the time to speak with me!
Thank you for reading, please send me feedback and questions to any of the above social media platforms or email henrypurchasehp@gmail.com