#2 Google for Startups: UK Showcase, 10 Exciting Startups Based Outside Of London
Last week I watched ten UK growth-stage tech startups (all based outside of London) at the Google for Startups UK Showcase, this blog covers each company and summarises the key findings and trends.
Why This Event?
The UK Showcase ran by Google for Startups looks to celebrate the 10 companies based outside of London who have all completed the 12-week acceleration program. Google for Startups is Google's startup hub which helps founders with a vision find tools, develop best practises and join a community designed to drive their company forward.
"This showcase is a celebration of their journey so far, and to demonstrate that exceptional founders and businesses exist outside of the capital." - Google for Startups.

This event is everything that 2ND CITY VC is about and was a great way for me to kick off the blog and newsletter series by covering some amazing companies from all over the UK. I also used the venture capital knowledge I have gained from my Future VC internship to view the companies from an investors perspective.
Also, I love tech startups, so what better way to spend a Wednesday (the presentation was on Wednesday 15th)?
To stay up to date with future newsletters, please subscribe to 2ND CITY VC using the below link!
Of the back of this showcase, I got invited to run a QnA for 4 of the businesses which I will be writing about and releasing in the next week or two, so subscribe to not miss out!
The Companies
Surple (Newport, Wales): Energy management software that enables you to reduce your business energy costs. Start making smarter energy decisions today.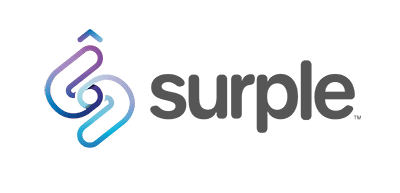 Surple is a graduate of The Alacrity Foundation (the incubator/educational program I am joining in September) and is in an area which has huge potential and is ever-growing. Becoming more sustainable and monitoring energy usage is more important than ever with today's climate change problems, and Surple provides a solution to this acting "as a Google Analytics for energy".
With targets to become carbon neutral by 2050, the potential for growth in this area is undeniable and maybe this could be one of the first integrations within smart cities?
Surple currently saves Newport City Council over £30,000/year and UK businesses could save as much as £6bn by making smarter energy decisions. CEO Peter Allan is doing amazing things with the company and his pitch was well delivered.
Awen Collective (Caerphilly, Wales): Software to reduce the cost of cyber-threats to Critical National Infrastructure and Advanced Manufacturers.

Awen increases cyber resiliency, which is a huge concern in the world today with the risk of cyber attack higher than ever. Their DOT software provides full visibility, vulnerability check-ups and actionable intelligence; all of which are great insights for those who may not fully understand cybersecurity.
They claim their UK market potential is £295m and Daniel (CEO) delivered a great pitch. One thing I liked about Daniel is that he transitioned from high-level academia to entrepreneurship, highlighting that entrepreneurship can be found everywhere and taught if needed.
Concentric Health (Cardiff, Wales): Shared decisions, digital surgical consent, better outcomes. Digitise your consent process today.

They are transforming how we make decisions about our health and focus on improving the way consent is given in healthcare. I would have loved to have seen a more visual presentation as there was only one slide, but the background and experience of their founders were noticeably impressive.
Healthtech seems an area where there has been 10 plus years of innovation in the past 10 months and I recently wrote a LinkedIn post highlighting this and the need for an effective online appointment system in the UK. I took a deep dive into this space and summarised it below!
Developing Experts (Norwich, England): To bridge the gap between education and industry.

DE founder Sarah very clearly explained the problem the company solves and I liked their vision. The software gives governments the ability to track, set and monitor the performance of each child, class, year group, school and groups of schools. They have done really well in China, which isn't surprising as Asian education systems are very "performance-based" from what my international peers have said.
I love this idea in particular as there seems to be a lack of data in the UK education system and change is needed to prevent a stagnant generation of innovators and leaders. Developing Experts comes from an area of the UK that typically is more known for innovation coming from Cambridge, but it's great to see Sarah flying the flag for Norwich.
Fluence (Birmingham (whoop whoop!), England): Fluence helps the world's leading authorities improve the quality and repeatability of time-intensive quality assurance activities.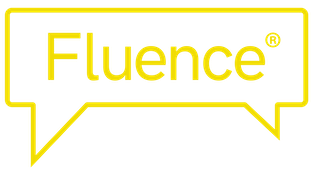 This enables humans to be able to process 1 million words per minutes through three product classes; research automation, process automation (pre-reads and protects teams through summarising documents) and a strategic intelligence C-suite companion.
I loved the concept and I have had previous conversations with friends about the potential for being able to summarise and pull out key information from a database of documents. I found their presentation hard to follow and wish I understood the products more, and I'm looking into this (+ contacting the founders) over the next weeks.
iLof (Oxford, England): Revolutionizing Alzheimer's drug discovery using bio-photonics and AI
A third of us will have our lives ended through Alzheimer's and 90% of patients drop out of clinical trials… I had no idea that the problem was this big and there is a huge problem for iLOF to solve.
The company has received 3 million euros in funding and their team was incredibly impressive. I am a big believer that innovation and new private initiatives need to be set up within healthcare to tackle the largest problems our society faces today. Companies like iLOF create envoke an emotional response to those who have faced this disease through loved ones and I hope they can get more funding for this brilliant cause.
Logically (Brighouse, England): Find breaking news, scrutinise the story and engage in debate with the AI-powered, "fake news" fighting App.

Logically identifies mis/disinformation at scale and deployed countermeasures that are most likely to be effective. They work across three main markets, platforms, brands and public sector partnerships and I think anyone that has followed the news recently (in particular around Facebook and US politics) has seen fake news is incredibly problematic.
They have a great team and I really liked their call-to-actions (always include an ask at the end of a presentation!) and Lyric (CEO) conveyed the business very effectively. From what I have heard, Logically have already grown beyond the Google for Startups program and are one to watch!
Neatebox (Edinburgh, Scotland): Improving the interactions between customer service teams and disabled people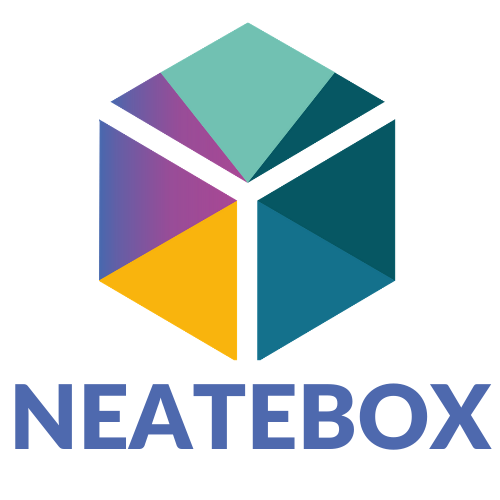 "Ken walks into a shop, he has money and knows what he wants to buy… but he can't see what he wants to buy, so leaves the shop… Ken is blind and the 13 million disabled people across the UK face this and similar problems every day"
The company improves the customer experience for disabled people and has shown to improve reviews for a variety of sectors, in particular, within venue management. This works through notifying shopworkers/staff about a customers disability as soon as they walk into the shop; this is particularly important as not all disabilities are visual!
I found the founder, Gavin, particularly inspiring and I got to interview him during the QnA session after this showcase, so subscribe to see what he had to say about entrepreneurship in Scotland and barriers against startups helping disabled persons.
PitchBooking (Belfast, Northern Ireland): Online bookings and payments for sports facilities.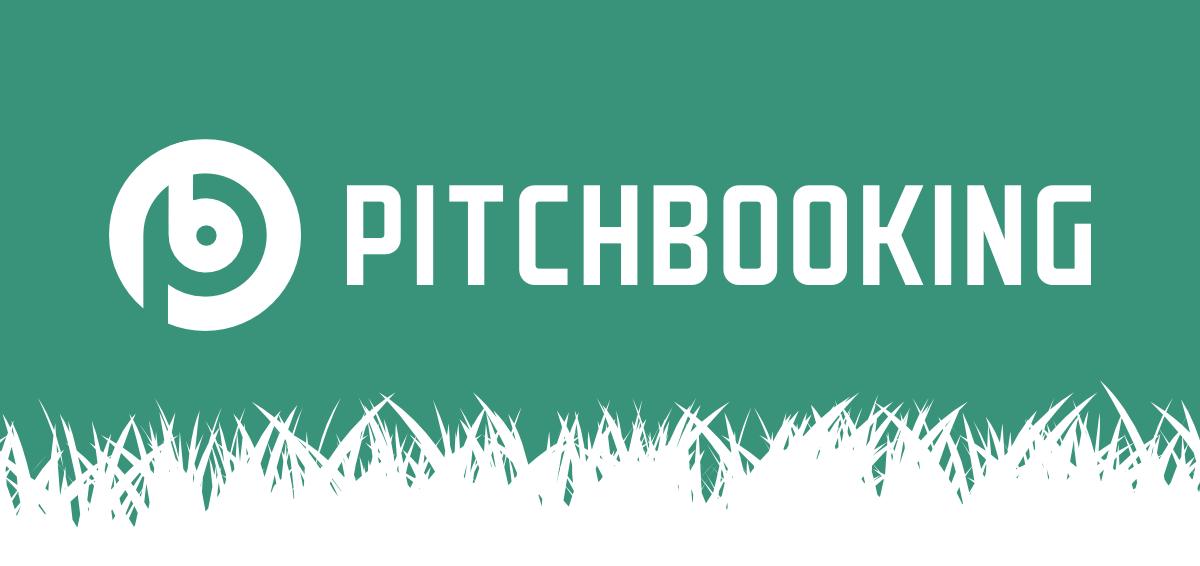 15 sports facilities are closed every week; Pitchbooking believe this is primarily due to problems of booking and accessing the facilities. They have both a player platform with automated booking and a manager platform, meaning both sides of booking have a solution (shown to increase booking volume by 56%).
Their market potential is huge (especially in the US) and has 1000s of locations already signed up in the UK. This is something I believe will grow extremely fast as online booking and payments is hot in pretty much every industry right now.
One note I would add to the "about the team" page, is that (and have been told) that investors don't care what title you give yourself on your pitch deck (i.e COO, CEO, CTO etc.), use this space to give them context about your past and why you are special instead!
Sparkbox (Southampton, England): Retail price optimisation, planning, and insights. Sparkbox helps busy merchandising teams make data-driven decisions.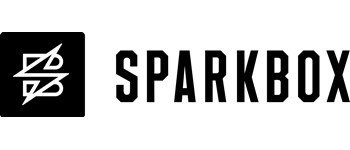 This company uses data in order to inform how retailers should price their products in order to sell their stock more efficiently. It would take retailers 2x the money to do the same, and most retailers do it using outdated excel spreadsheets.
This definitely has large potential to help companies shift excess out of season stock, although I am of the opinion that sustainable fashion solutions are needed and helping fashion brands sell more might not be what the world needs right now?
My Thoughts…
A big area about entrepreneurship is overcoming barriers and this showcase showed that there is economic opportunity across all of the UK. The event was validation that people do care about what I am trying to do with this blog and there is a need to promote companies that are based outside of London, who have had many of the geographical barriers broken down by COVID. Now more than ever, the network, not the location is important.
The UK is one of the best places in the world to start a startup and has a 1/3 of all European unicorns. Manchester and Edinburgh seem to be two of the main ecosystems that should be tapped into (Tech Nation are looking into these two in particular).
For me, the top three pitches were Logically. Neatebox and Surple, as not only was their pitch delivery excellent, their ideas have massive potential and are most needed in the world today. All of the pitches were great and taught me a lot, but these were just the three that stood out on that day!
The industry which interested me the most was healthtech; I don't think it's possible to get my head around all of the different avenues for potential in this space and I can guarantee that healthtech will blow up in the UK across the next 12-months.
Following on from the healthtech potential I saw in this showcase, I took a deep-dive (basically in-depth research) into the space, which I summarised below.
A special mention needs to go to Developing Experts, as a founder also in the edtech space I know how difficult progress can be but, I really like their vision and hope they can use their success in the Chinese market to grow in the UK.
Healthtech Deep Dive Summary
A deep-dive into the healthtech space showed that despite immense advancements over the past century, had COVID occurred 10 years in the future we would be much better prepared in the following 4 ways within healthtech:
The use of AI to identify outbreaks earlier and to extrapolate potential future outbreaks

The ability to use more advance genomic techniques to understand the characteristics and properties of viruses faster than previously possible

More techniques to come up with antidotes including possible ways to deactivate the virus within the human body

Enhanced testing capabilities to understand what is happening within communities, to inform response efforts
The above 4 things are already happening with the state of the art technology today, but in 10 years time, we will be magnitudes better at doing it.
I listened to a great podcast on The Exponential View with Azeem Azhar about AI in medicine, I recommend checking it out here if you want to learn more about the potential in this space!
Endnote
If you would like to hear/listen more about my thoughts and any of the above topic, please subscribe using the link below and/or follow me on Twitter, LinkedIn and YouTube! I will post the QnA blog over the next week or two so stay tuned! And finally a massive thank you to Google for Startups and Peter Allan for getting me involved with the showcase!
Thank you for reading, please send me feedback and questions to any of the above social media platforms or email henrypurchasehp@gmail.com