#3 QnA with 4 Google for Startups Accelerator Participants
4 UK growth-stage tech startups (all based outside of London) and their thoughts on UK entrepreneurship pathways, what is needed in the rest of the UK and the Google for Startups accelerator.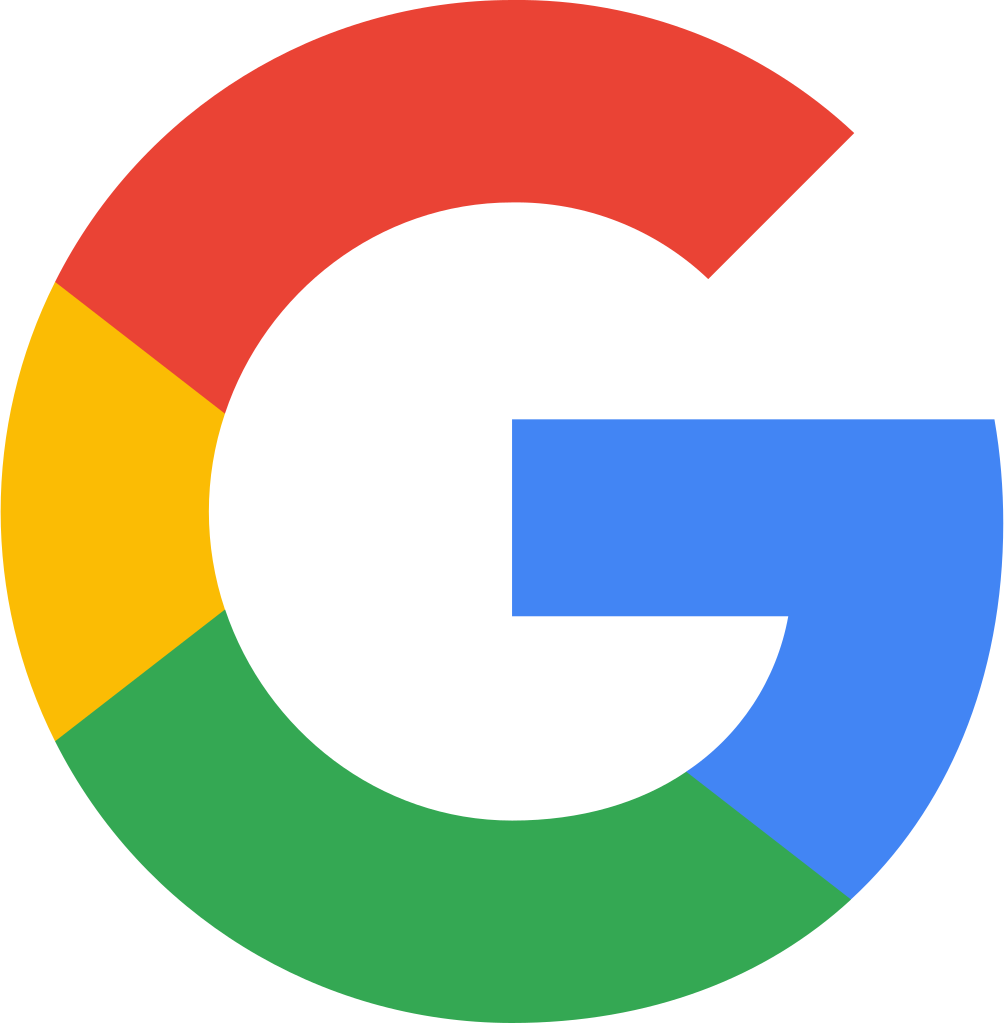 What got me here?
Two weeks ago I watched ten UK growth-stage tech startups (all based outside of London) at the Google for Startups UK Showcase and wrote a blog about my main findings, the story of the 10 companies/founders, and findings from a deep-dive into healthtech.
You can check out the showcase blog here, and if you're reading this online, please subscribe to the newsletter below so that you don't miss any of my content!
Off the back of attending this event, I was asked to interview 4 of the 10 companies that pitched during the showcase; Surple, Awen Collective, Neatebox and Developing Experts.
These conversations gave me the opportunity to explore entrepreneurship across the UK and identify the key things needed to decrease the failure rate of startups (currently around 80% of all startups fail.)
So if you're interested in hearing the thoughts of 4 multi-award winning founders of high-potential startups, startup pathways in South-Wales, Norwich and Edinburgh, or how the Google for Startups Accelerator could benefit you, carry on reading!
Peter entered the Alacrity Foundation as a Business Lead in 2017 after working in marketing for 2 years and graduating from Swansea University with a degree in Business Administration and Management. During the 15-month program at Alacrity, Surple was born, a Newport-based energy management software that enables you to reduce your business energy costs; "Start making smarter energy decisions today."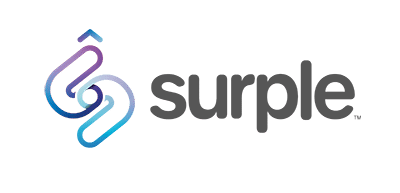 Peter's pathway as an entrepreneur
Peter had a few dabbles at entrepreneurship through university, but things really kicked off in The Alacrity Foundation. Alacrity is a 15-month programme that provides graduates with practical business training, software skills and mentoring so that they can develop as entrepreneurs and launch their own UK based technology companies.
Alacrity basically turns you from a graduate to a fulltime tech startup founder, providing the knowledge, network and funding to create a successful company (while also paying you). Sounds cool right? I think so and I will be joining the program as a Business Lead in September (this is how I know Peter and got the Google for Startups opportunity in the first place!).
Peter currently lives in Stroud and is using the Gloucester LEP (Local Enterprise Partnership, gfirst LEP) to help grow Surple through the funding, network and knowledge the group provides. This shows how you can access support where you live even if your business isn't based there. LEPs and their Local Growth Hubs could be a great way to get extra support and Surple is a prime example of a company that takes advantage of this system.
Daniel has a strong history of academia before moving into business, having completed an Intelligent Systems and Software Engineering degree at Oxford Brookes University, a Machine Learning and Data Mining Postgraduate at The University of Bristol and then a Doctorate of Philosophy in Engineering Mathematics (Intelligent Systems) also at The University of Bristol. While his list of qualifications would definitely scare most people, Daniel is a great example of how entrepreneurs can come from all walks of life and has a track record of giving back through his charitable work.
Awen Collective, based in Caerphilly, Wales, reduces the risk of cyberattacks to critical national infrastructure, automated manufacturers & the defence sector. This is an area of huge potential at the moment and with Wales' history of infrastructure and defence, Daniel is in a prime location to grow his company.

Daniel's pathway as an entrepreneur
Daniel got the business idea for Awen Collective directly from the UK Governments Cyber Security Strategy; this cut out a lot of the problems many startup founders face as he knew this strategy would create a huge demand from potential customers. With this idea, Daniel went through CyberASAP (Cyber Security Academic Startup Accelerator Programme) which transformed him from an academic to startup founder. Developing a business in cybersecurity requires a certain level of technical knowledge, but business fundamentals remain constant, meaning Daniel was able to build a company within the CyberASAP programme which provided him with a platform to excel from.
Daniel also got support from Business Wales who are part of the Welsh Government and have two departments which support businesses throughout Wales:
AGP (Accerated Growth Program): AGP offers individual support to high growth pre-revenue and SME businesses in Wales.

The Exports Team at BusinessWales: The team specialises in helping welsh businesses export their products overseas and their international setup means they have a great contact base to use in Wales and beyond.
Daniel says Awen Collective massively benefits from the Welsh "Cyber Cluster", which shows how trends (expanded upon below) may not be a bad thing if you can catch the wave with your innovation. Because Wales has strong industrial organisations such as Airbus and Military setups, there is a cyber ecosystem than needs to be supported and Awen Collective is in a great position to do so.
Gavin has a really interesting background and even during our short conversation I felt his passion for Neatebox and Scotland radiating through the Zoom call. After spending nearly 10 years in the Royal Air Force as a dog handler, Gavin moved into being a guide dog mobility instructor for the blind for 18 years! This extremely unique background has given Gavin the perspective and (eventually) customer insight used to found his company.
Neatebox is a Proximity Aware Technology company that finds innovative solutions for the enhancement of independent daily living primarily for those dealing with reduced mobility. Neatebox has the sole aim of being part of a movement which believes in a more inclusive society. They have recently launched an award-winning WelcoMe app which informs customer service teams of the imminent arrival of a disabled visitor and trains them how to interact; pretty cool right?
With +13 million disabled people in UK that have a combined £274 billion spending power there is certainly a demand to be filled. I have a mild disability and often face problems communicating that to people, so I can relate how difficult it is for the 75% of disabled people in the UK that have "hidden disabilities".
Gavins's pathway as an entrepreneur
Gavin having previously worked with disabled people in the charity sector for 18 years, built his business based upon the demand he saw from his clients. This insight gave Gavin comprehensive knowledge of the sector to start Neatebox.
Gavin found The Scottish Investment Bank (part of Scottish Enterprise) particularly useful in growing Neatebox in the early stages. Scottish Enterprise also has a program for higher growth companies and as with Surple and Awen Collective with Business Wales, Scottish Enterprise are great with native companies looking to grow within the region.
Due to the amazing work the company does, Gavin and the team have won several awards for his work, and while most entrepreneurs know that most awards are just nice to add to the CV, they do help give credibility and social proof which can be used to win work. These awards include winner of Inclusive Transportation Award at Institution of Highways & Transportation Awards, Entrepreneur of the Year at Scottish Ex-Forces Business Awards and Accessibility Project of the Year at Scotland Transport Awards.
If you're an entrepreneur within this space I would definitely recommend speaking to Gavin about how to get recognition for the amazing work you're doing as he has been extremely successful at getting Neatebox recognised.
Sarah, CEO and Founder of Developing Experts has a diverse background in education, business and community initiatives. In the call, I felt a real sense of purpose and direction with Sarah, which highlighted to me that she knows what she wants to achieve with Developing Experts and as a Tech Nations Winner that now has a Google for Startups experience, she is in prime position to grow their customer base.
Developing Experts bridges the skills gap between education and industry starting with science, providing complete curriculum solution for children aged 4 to 14 years. It provides a growing library of over 700 interactive, online lessons with practical investigation, handouts and assessment for learning activities fully mapped against multiple curricula including the National Curriculum.
The key features I like about Developing Experts (and is probably one of the biggest reasons the platform is popular in China) is its educational tracking features which give the ability to track and measure students progress. Throughout university my international friends gave me detailed explanations of the differences between the UK and other educational systems; constant tracking and comparing student progress are much more prevalent in China (amongst other countries in Asia).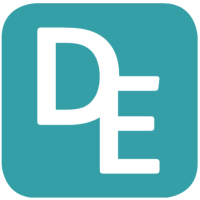 Sarah's pathway as an entrepreneur
Sarah received support through New Anglia (a local enterprise partnership between Norfolk and Suffolk which has provided over £33m in grants that have supported 9,200 businesses) and New Anglia Capital which provides investment through an angel network and also injects some of its own capital. Sarah spoke of how hard it is to get capital in general and it is particularly difficult in East Anglia, but New Anglia was a great gateway for this and also gave them a good level of credibility to build upon.
Sarah highlighted that when you get into a network such as New Anglias, you have to work extremely hard to get noticed and make the most out of the opportunity. I massively agree with this and my recent experience in Future VC highlights how for proactive "go-getters", the opportunities are there for you if you want them badly enough. Developing Experts was able to use the groups skills board and connections through New Anglia's portfolio companies and has managed to get £250k+ from the group so far.
On top of this support from New Anglia, Sarah herself said they were also very lucky to get support from a previous individual investor in 2 unicorns, who told her how to write a pitch deck, how to position against investors and where she needed to be. This highlights how finding the right mentors can be invaluable, as this individual also allowed her to build her already wide network.
What is needed in the founders' regions?
From the conversation with these founders, I have identified three main problems to expand upon and provide possible solutions towards.
It must be noted that these problems are not "digs" at different regions; all of the founders expressed how lucky they were to get the support network from where their business was based and the solutions are just possible ways that entrepreneurs and startups could be better supported!
Innovation is something that hasn't been done before
Like with many things in society, businesses and startups follow trends; people are always starting businesses up in the "newest" and "trendiest" areas. In Scotland, this could be a gin or scotch whiskey startup or in Wales (specifically Cardiff) it could be a fintech startup. A trend doesn't necessarily mean that these startups aren't legitimate and won't make a real impact in society, but for true innovation, something needs to be done that hasn't been done before. To go from 0 to 1, we need to go to places that haven't been explored, and often trends can counteract this innovation through founders following the crowd.
The 4 Google for Startup founders spoke about how their businesses aren't following the trend in their respective areas, which can make it harder to get funding. Because funding is in shorter supply outside of London, investors can play it safe and invest in the tried and tested industries, meaning innovative companies can miss out on needed capital.
Neatebox is a prime example of this; while the business is innovative and lifechanging for millions of UK citizens, it doesn't follow the trends often seen in Scotland. This can be a limitation in some ways as there is an initial barrier for people to get their head around to understand Neatebox; but this is innovation and investors need to be open-minded to these new concepts changing the world.
Furthermore, in Wales there is a strong culture for promoting mentorship'; successful businessmen and women from Wales are always willing to help Welsh businesses and founders in their early stage. This is great for organic growth, but more is needed in the region to aid investment growth. Because Wales has less investment growth options, it is naturally hard to get the advice and support needed to grow your business past what can be achieved organically.
In my opinion, this can be solved by having an open mindset and curiosity to understand new concepts and ideas that could change the world. As the regions investors transition from high proportions of old to new money, investors and mentors will hopefully be more prepared to invest and support new industries that can fuel innovation.
Intra and inter-region connectivity
A common theme that was raised surrounded how some of the cities/regions that the founders were from didn't look to create synergy between their neighbours. For example, in East Anglia, you have Cambridge which is internationally renowned for academia, innovation and research, but not enough is done to funnel this to the rest of the region. There has been a lot of work through the Cambridge Norwich Tech Corridor but more definitely needs to be done and this system can be replicated across the rest of the UK to create synergy within regions.
I have seen first hand, and the founders agreed that some regions tend to prefer keeping things "in-house" rather than tapping into resources found elsewhere. This is seen between Scotland, England and Wales, where it is sometimes tradition to look for help within your country rather than crossing over the border. This is just human nature, you're going to want to help people from your home town/region rather than look elsewhere for a service. But at the end of the day, you and your advisors need to do what is best for the company rather than hold tradition too close to your heart.
Geographical barriers have been mostly broken down due to Covid, but as you're not on the footsteps of many investors and strategic partners, using platforms such as LinkedIn is vital for your growth. Drop me a message on LinkedIn if you'd like to learn more about how to make the most out of this platform.
As I said before, to be innovative and go from 0 to 1 you need to be doing things people haven't done before and building relationships within and across regions that is going to be best for your business is always better than sticking to tradition. This inter and intra-region connectivity is something I will probably write a whole blog on in the future as there is so much to touch upon.
Angel training
All of the founders said it would be a great idea to put angel investors through a specific training course or session that teaches them about how to allocate their investments accordingly across different risk classes. As I previously mentioned, investors can tend to stick to what they know and in angels this is no different, as they can tend to stick to the industries and business areas in which they made their money.
Using Scotland as an example, investors have (on average) less money than the rest of the UK so are more likely to play it safe within industries they're comfortable with, possibly making innovative startups such as Neatebox less attractive investment prospects. To counteract this, there could be more incentives on offer for angels to invest in Scotland as well as a training course offered. My research pulled out LINC Scotland, who are a Scottlish angel investor network, but they don't seem to be on the same level as what you would expect in London or elsewhere nor do they provide adequate training.
There may already be an Angel training program in the UK (and definitely in the US) but possibly these high network individuals have made their money and don't think they need to be trained to spend it?
Neatebox and SevenRooms
(This is an afterthought…) After reading about Neatebox's new WelcoMe app, which "informs customer service teams of the imminent arrival of a disabled visitor and trains them how to interact", another app/service came to mind, SevenRooms. SevenRoms is a data-driven operations, marketing and guest engagement platform that drives revenue and loyalty; which basically means restaurants know your customer profile as soon as you walk into the door.
SevenRooms gives servers the ability to already know your favourite wine, how you like your steak and whether you're a "baller"… I think this is similar to Neatebox as it gives that extra level of customer experience; while Neatebox gives fundamental and deserved customer experience requirements for disabled people, SevenRooms gives that cherry on top to enhance your dining experience.
I love this kind of products and would have no problem handing over my personal information if it meant getting a better customer experience. Some people are worried about the privacy issues of this, but we're being tracked anyway in today's society and if that means getting a perfect steak every time, then sign me up!
To learn more about SevenRooms, check out This Week In Startups interview with CEO and Founder Joel Montaniel.
The founders' thoughts on Google for Startups Accelerator program
All of the founders loved the networking and relationship side of the Google program and believe that many of the startups will create synergy as they grow into the future. The coaching sessions went much deeper than he had previously experienced and hasn't seen anyone else do that level of coaching which is a great aspect of the program… not many people ask startup founders about their "whys" and problems.
Having the Google stamp is a great thing to have behind any startup and I can vouch for how getting funding from Santander Universities and getting to the F Factor Regional Finals (ran by Founders Forum) gives you a level of credibility you can work with.
Their "feedback" to the Google for Startups team mainly surrounded the appraisal process in the early stages and getting "Googled" asap. The founders wanted to get those early-stage thoughts from the Google team as the learning experience this would provide is invaluable and could make the difference!
There wasn't a negative thing said by any of the founders about the program and I look forward to joining it one day…
Final thoughts…
It has been a great experience being involved in calls with Google for Startups and the amazing founders from the accelerator program. I hope you have enjoyed reading my thoughts and the responses from the founders that I have spoken to!
If you would like to hear/listen more about my thoughts and any of the above topics, please subscribe using the link below and/or follow me on Twitter, LinkedIn and YouTube! I will post the QnA blog over the next week or two so stay tuned!
And finally a massive thank you to Google for Startups and Peter Allan for getting me involved with the showcase!
Thank you for reading, please send me feedback and questions to any of the above social media platforms or email henrypurchasehp@gmail.com