#9 Takeaways From A Top 10 VC Firm: Scottish Equity Partners
This blog covers a conversation with Catherine Simpson (Director of Operations at SEP) and Paul Neeson (Director at SEP), touching upon SEP's fund performance and portfolio of technology companies.
This week on 2ND CITY VC I was lucky enough to have a conversation with two of the team from Scottish Equity Partners (SEP). The firm, which recently featured as the highest-ranking European firm in a Dow Jones report listing the top 10 best-performing venture capital firms globally, has backed businesses such as Skyscanner and Matchesfashion.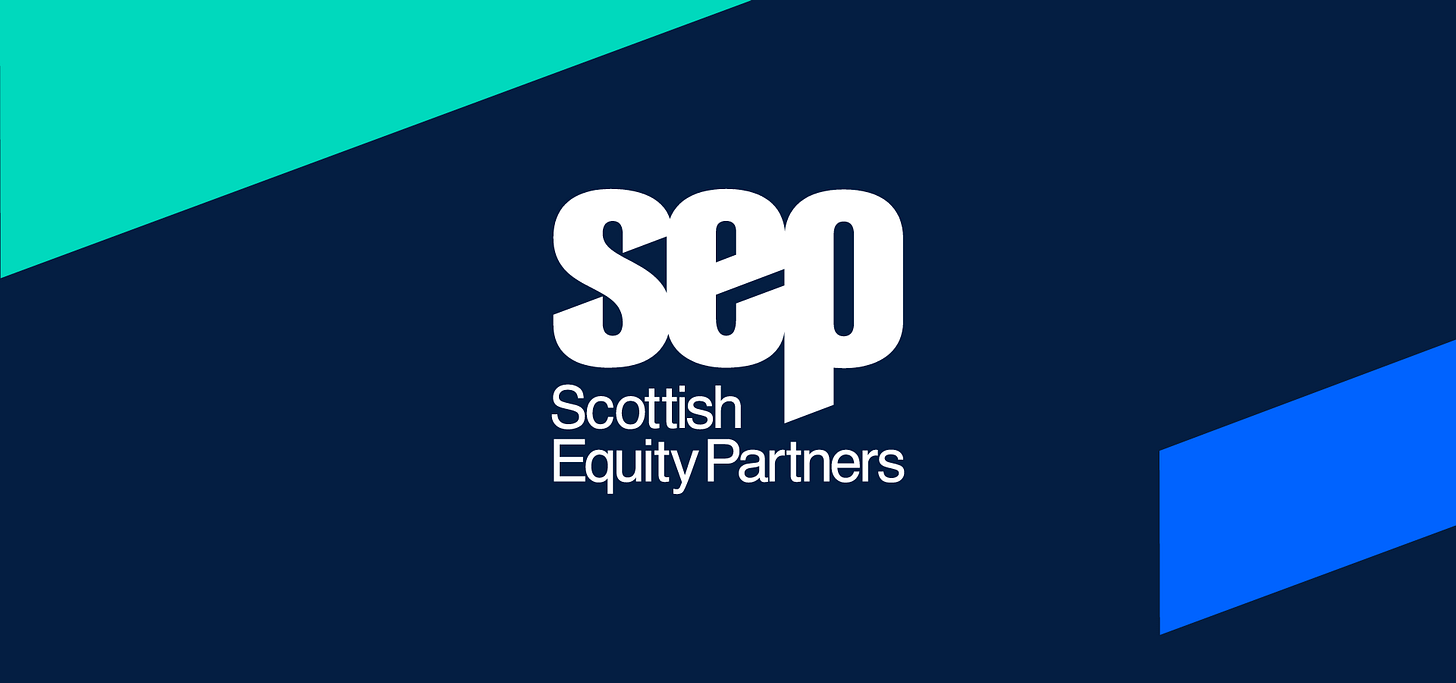 SEP provides growth equity for technology companies, typically investing between £10 million and £25 million. In 2016 SEP raised a £260 million fund, and has the firing power along with the talent, to spot and back technology companies with the highest potential. Its current portfolio spans enterprise software, consumer internet, energy technology and tech-enabled service businesses across the UK and Europe.
This connection to SEP came through the Future VC network, and I'd like to thank Seb Butt for the introduction that led to this conversation.
Please be sure to subscribe to the newsletter version of this blog using the link below, and please leave a like/comment if you enjoyed reading this content!
Catherine Simpson & Paul Neeson
Catherine has a 20-year history of working in the venture capital and private equity industry and is a co-founder of Scottish Equity Partners.  She started her career in the investment team but now focuses on the operational side of the business.
Paul focuses on portfolio monitoring and deal support, including financial due diligence, portfolio value enhancement, and investment realisation. Paul works closely with SEP's portfolio companies, including taking board seats, and also leads deal origination for SEP in Scotland.
One topic I always touch upon relates to the theme of this blog; is the problem in the regions outside of London down to a lack of funding, a lack of businesses ripe for investment or a lack of connectivity between founders and funds? Paul and Catherine believe that there is availability of finance but that not all businesses are investor ready or have the growth potential to warrant equity investment.
After speaking to founders from Google for Startups who argue differently, it is certainly interesting to see how parties on either side have opposing opinions; but this is the beauty of the discussion as the different perspectives are always interesting to hear.
SEP's performance
As mentioned above, SEP is one of only two European firms to rank in the global top 10 best performing venture capital firms in terms of the aggregate performance of funds (source). For me, the main reason that SEP is so high performing is because of how selectively it chooses companies to invest in. SEP is celebrating its 20th anniversary and has amassed a depth of expertise, experience and knowledge as well as a powerful global network across a range of disciplines and industry sectors – all of which Paul and Catherine state helps portfolio companies to internationalise and increase revenues, profitability and employment. 
To receive growth equity from SEP, you need a "differentiated and sustainable business plan, coupled with the "ambition to scale internationally or to dominate your local market
Portfolio companies
During the conversation, we covered two companies that I found particularly interesting and want to cover below… NOTE: These companies are not "picks" or "favourites" of the pair or SEP, they are just 2 of several companies we discussed  which I wanted to tell you all about!
Babbel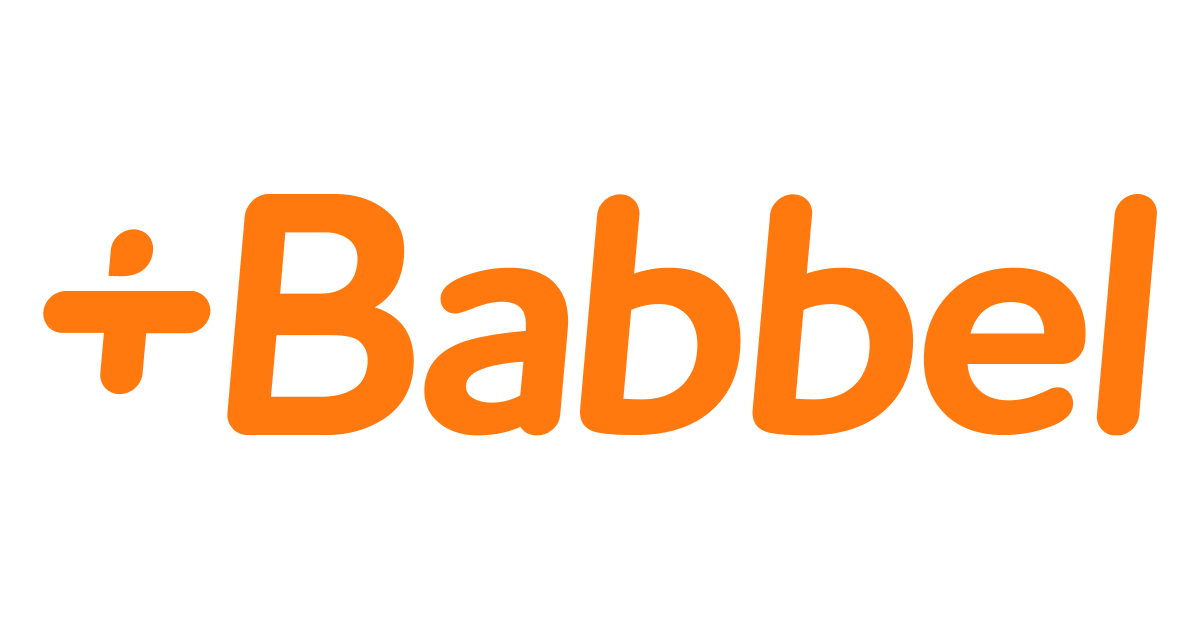 Babbel is an online language learning platform that enables you to "Speak the language like you've always wanted to"with courses covering 14 different languages. Anything to do with edtech always catches my eye, and as a dyslexic that always struggled learning languages, I find it interesting to see innovation in this space.
Babbel uses the scientifically proven spaced repetition method to help its customers review and remember what they've learnt. This has resulted in 92% of Babbel users improving their language proficiency in just two months.
If anyone has used this product, please get in touch as I would like to explore the ways that languages can be taught and learnt. From my experience, hands-on interaction works best with language learning, but how does Babbel overcome this, and what is it that has given them such good reviews/ratings?
Solarcentury

Solarcentury operates an integrated model which develops, builds, owns and operates solar farms, which differs from competitors who often just fill gaps in the supply chain. Solarcentury also manages the key financial and commercial stages – from equity and debt to the PPA and energy management.
With my dad working in the PV industry for many years, I've had the chance to see this industry from design to build. Consequently, I have seen the demand and potential that there is to improve all aspects of the supply chain.
Climate change isn't going away, and assisting the energy transition is a massive part of the changes required to reverse the damage that we have done to our planet. Solarycentury is part of a fascinating industry, and I have seen some great initiatives in the past weeks, including Zero Mass Water, who are turning air into water! (I 100% recommend checking them out)
Final thoughts
A massive thank you goes out to Paul and Catherine for taking part in my interview and supplying great content to include in my blog. As a finishing note, I have included three tips for young people looking to either get into entrepreneurship or the private equity/venture capital industry:
Think big but be realistic: A lot of people have too big an expectation without the traction (it's all about balance...)
SEP (like many PE & VC firms) takes recruits from investment banking and corporate finance backgrounds as they already have the training, discipline and mindset to adapt easily to the industry. Therefore, if you want to improve your chances of getting into this industry, this route will undoubtedly enhance your chances.
Do something bold that stands out... what can you do beyond sending in a CV? Think outside the box. In the past, I have sent a tailored SWOT analysis on five startups which included my opinion on why they were/weren't great investments… guess what, I got the job.
If you would like to hear/listen more about my thoughts and any of the above topics, please subscribe using the link below and/or follow me on Twitter, LinkedIn and YouTube!
Thank you for reading, please send me feedback and questions to any of the above social media platforms or email henrypurchasehp@gmail.com