#10 Top Lessons Learnt From Building a Startup @ The Alacrity Foundation UK
After 4 weeks at The Alacrity Foundation (a 15-month program where I'll build my own tech startup and get attempt to raise 250k funding), what have I learnt?
In this week's blog, I'll cover what I have learnt during my first 6 weeks at The Alacrity Foundation, where I am in the early stages of building my 3rd startup. During these weeks I have completed a Coding Bootcamp (covering PHP, HTML, CSS and Laravel), 2 weeks of Strategic Partner calls (including calls with NatWest, British Heart Foundation and Starling Bank) and a 2-week Business Bootcamp.

If this sounds interesting or you would like to stay up to date with more content about startups and VCs (based outside of London), then please subscribe using the button below!
The Alacrity Foundation
Here is the no bs explanation of what Alacrity is… it's a 15-month program that reduces the risks in starting your own business through providing mentorship, funding and connections under one roof.
They bring in 30-ish aspiring entrepreneurs, train them and put them into teams to work with business connections provided by their network (called strategic partners) to solve a problem to form a profitable, globally scalable SaaS (software as a service) business.
The two key differences between this and other programs/incubators are its length and that it is DEMAND-DRIVEN, meaning the business idea is based upon proven and researched industry demand (rather than coming up with or bringing your own idea, like with many other programs).
The Alacrity Foundation funnels directly into Wesley Clover, Terry Matthews privately owned investment management firm which has a proven track record of scaling SaaS startups. To date, the firm has a portfolio that has produced $3.5 billion in public returns and 20 IPOs.
I'll be helping film and put together a few "day in the life of…" videos that will show what it will be like to be one of the roles within Alacrity (shown below), so stay tuned!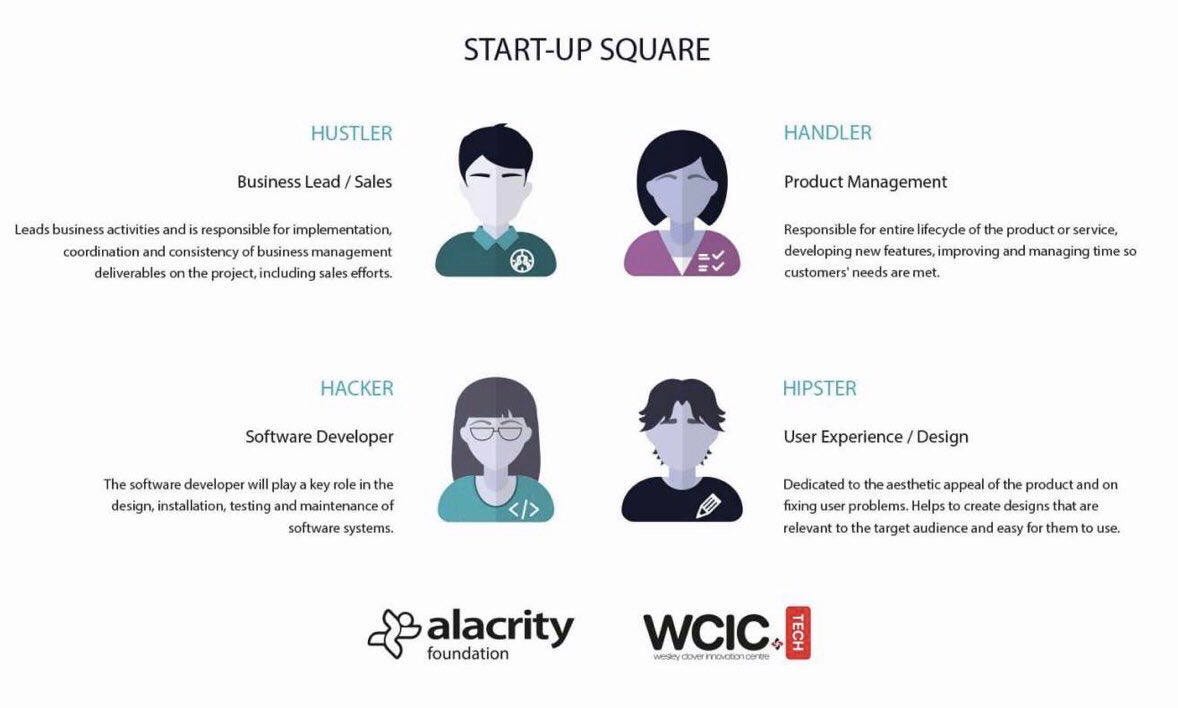 My role is a Business Lead, which as explained above, means I will lead business activities; coordinating and ensuring the consistency of business management deliverables on the projects, including sales efforts.
The Lessons
Importance of Developers
Before I saw first hand how useful talented developers are, I overlooked the potential that having them on your team really brings. This was simply because I hadn't seen their talent in action. Before Alacrity, I was a (somewhat) believer in the "no-code" movement as I saw the ability it gave to none technical people to develop something beyond their skills.
My perspective has completely changed now, as seeing how developers can customise, optimise and change a program/website to a creative brief reveals how limited no-code platforms really are. These platforms are really useful for MVPs, but anything beyond this which provides defensible value to customers needs to be manually coded.
Importance of Generalists
While it seems great to have someone on your team that can plug one hole really well, the success of your team is often decided by the average of your skills across all necessary skillsets. Having one person of your founding team that specialises in one area can make you feel like you're moving in the right direction due to large output (in that area), but building and scaling a successful startup requires progress all across the board, and even then this might not be enough!
Generalists that can carry their weight across wide areas of the business and help integrate synergies throughout the startup, I have found, are much more important than specialists, because no one area of a startup is important enough to compensate for all others.
Importance of Leadership Early-On
In the initial phases, when I was in a new team and everyone was finding their feet, one of the best things I did was taking the lead during initial meetings. I identified that initial meetings were likely going to be extremely inefficient and unstructured without someone taking the lead.
After foreseeing this, within 2 hours I had circulated meeting agendas, minute templates and spoke to team members to assign roles. This meant the initial meetings were a success, and once the ice had been fully broken, people were able to naturally fit into their roles, allowing for more free-flowing and efficient future meetings!
Business Bootcamp
Throughout the first 2 weeks of the Business Bootcamp, we have been learning proven methods to build and scale a successful tech startup (based on Bill Aulet's teachings in Disciplined Entrepreneurship).
In short, Bill's methodology follows the below diagram, with 24-steps taking you through ideation to an MVP that has demand-driven commerciality. Entrepreneurship certainly needs a lot more discipline, as, despite all the extra resources and information out there, just as many startups fail today as they did 10-years ago!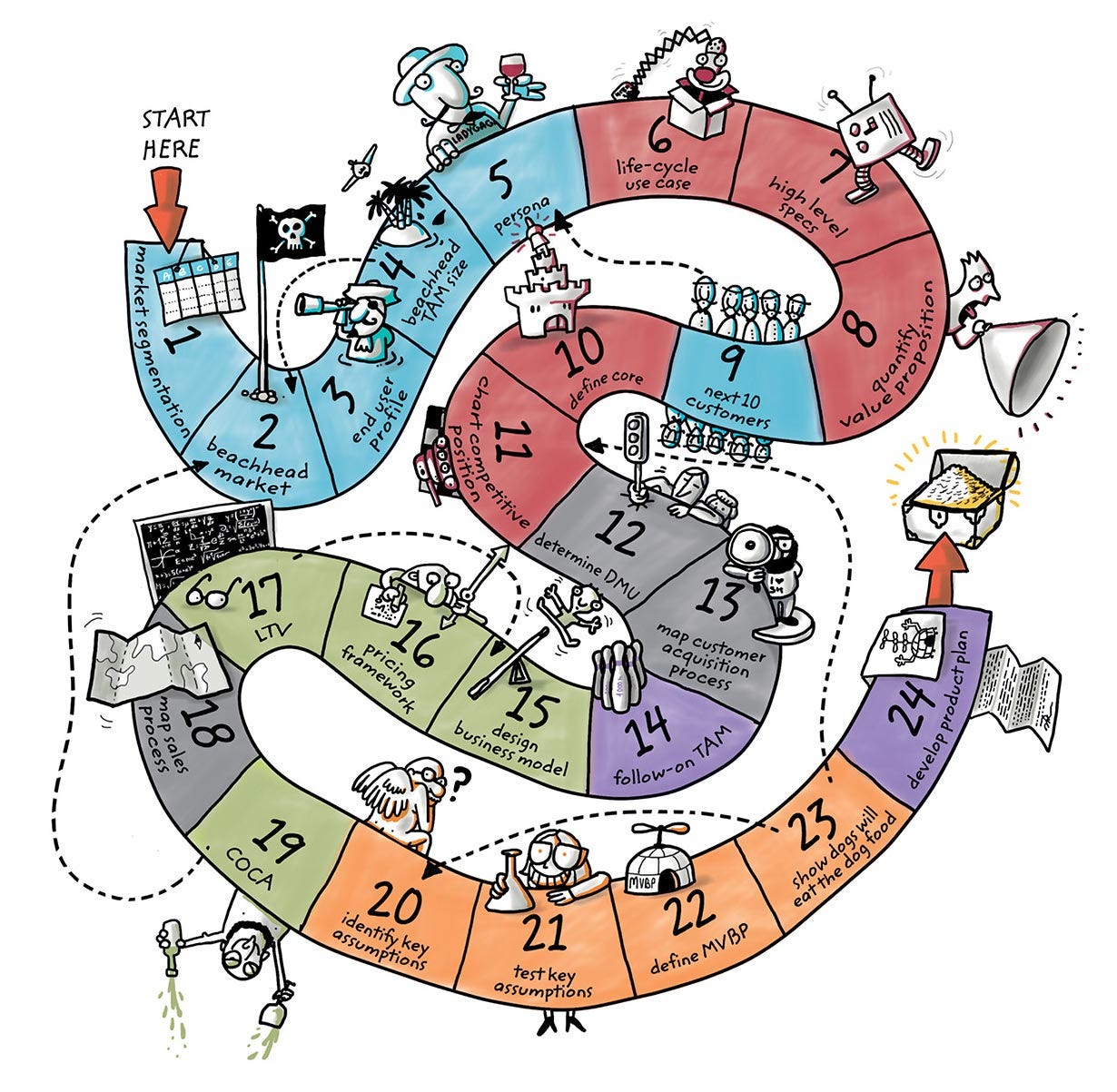 Tomorrow I will be presenting (along with my colleagues), our findings from the past 2 weeks. We have been working with a secret stealth startup to help validate their initial assumptions and determine whether their beachhead market is the best vertical to pursue. The company is in the AI space, which has been extremely interesting for me as my knowledge has grown exponentially! Wish me luck!
Final thoughts…
It has been an amazing experience being part of this year's Alacrity cohort and I'm extremely excited for what the next 14-months holds!
If you would like to hear/listen more about my thoughts and any of the above topics, please subscribe using the link below and/or follow me on Twitter, LinkedIn and YouTube!
Thank you for reading, please send me feedback and questions to any of the above social media platforms or email henrypurchasehp@gmail.com